About Louise Sanger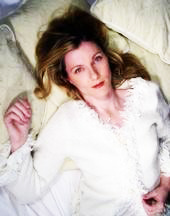 Louise is a professional singer, performer and vocal coach who can help you realise your potential in singing, performing and recording.
Louise has worked extensively in the studio environment, coaching singers and helping them get their best recording performance. Louise, having had 14 years of live performing and recording experience herself, knows what challenges present themselves in the studio and has a host of strategies developed to combat them. Louise is also a qualified 'studio / sound engineer' giving her an insight into what producers and engineers want and how best to achieve this. She has been instrumental in the coaching of many professional singers both in and out of the studio environment and is now making these services available to a wider client base.
Louise can also conduct lessons or coaching sessions online via skype or ichat. To arrange a session you can contact Louise via email (louise@vibeystudios.com), by using our contact form, or via Skype.
Vibey Studios
About James Sanger
With a career spanning 30+ years, James has quite a history in the music business
Testimonials
Hear what a few industry giants have to say about James