Testimonials
Bryan Ferry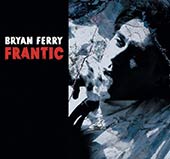 "James was always a livewire in the studio, full of ideas and always off the wall.... A great energy to work with!" - Bryan Ferry
Keane's Tim Rice-Oxley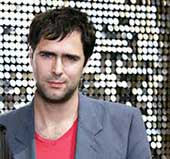 "Thank you very much for the delicious album xxxx" - Tim Rice-Oxley
Phil Collins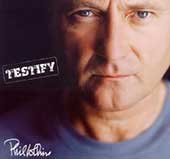 "James Sanger came highly recommended to me when I was looking for a little programming 'pizzazz' for my latest album 'Testify'. He is an incredibly inventive guy, who'll beaver away at songs, in this instance, in a grand old house in France, locked away at his own suggestion, and then eventually when he opens his door.... the sunlight rushing in like Dracula's coffin being opened, he offers you his work.  If you have any problem, slight or otherwise, with what he's done, he'll bin it ... and start again. Working with him, I was struck by his completely selfless attitude. He does what he does and if you can't use it he bears no grudges. Sometimes it may be a flurry of strings..or an explosion... he puts it all out there and you choose what 'colour' you like. This attitude is unique in my experience. He is there to serve the song and offer his take on it, after that it's up to you. Plus he's good value for money round the dinner table!!! We're going to be working together and that can't be bad can it?" - Phil Collins.
Kidd Feather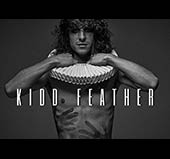 "Working with James was fantastic. He´s got so much experience, you can only profit from that. He helped me a lot in finding my true artistic voice and having a professional and passionate approach to my art... He is a real creative genius - creating music with James is hard, he expects you to put everything into it like he does, but you have so much fun while doing it!"
- Kidd Feather
Yoji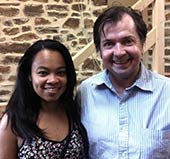 "Working with James has been an inspiring musical adventure. James is always incredibly enthusiastic, naturally motivated and his captivating character and personality resonates in each production. Vibey studios is situated in the peaceful countryside and is filled with rare vintage synths and fascinating instruments which provide the signature Sanger sound. On each visit I have received a warm welcome from James' lovely family and have experienced a comfortable stay in their beautiful property. I hope it's not too long before I return!" - Yoji
Ian Grimble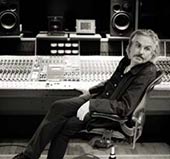 "If I was asked to describe James Sanger in just four words 'TOTALLY MAD CREATIVE GENIUS' would immediately spring to mind. I've worked with James for many years as a programmer on my own productions, or in collaboration with Mike Hedges, and what I have come to expect from him is his total dedication to the project. He may give you 100 different ideas on a track, 20 will be great, 10 will be excellent, 77 will be the work of a mad man, but 3 will be genius and will give the songs that hit potential. Recently I have enjoyed mixing tracks for James that he has been developing out there in France and I have to say that he is sending me hit after hit to work on and it won't be too long before he develops another band of the highest quality" - Ian Grimble
Rick Barraclough
".....There is a fine line between genius and insanity' (Oscar Levant 1906-1972). James Sanger is one of the few people I know of who can genuinely occupy both these states at the same time. He's like a musical snake, slithering over that fine line, towards the place we are all secretly trying to find. When he comes back, his work is dangerously original, he creates soundscapes which are truly out of this world. He has the incredible gift of being able to transport the listener to their own 'special place'. I find him an inspiration...."
- Rick Barraclough
Siobhan Donaghy
"Having been in a band which has worked with many producers I have to say that James' style of production is completely unique. He takes responsibility to see things through entirely on his shoulders. From the first time we spoke on the phone, James was already pitching to me his vision of what my new sound should be. I once heard a quote which was that "The true definition of success is to keep the goal intact" James has not only succeeded in this sense but also we are in the middle of making the most beautiful, honest and exciting record I have ever heard. It's a real pleasure working with him." - Siobhan Donaghy
Rubylux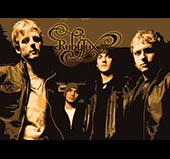 "We spent 6 amazing months with James creating an album and 'vibe' together that we are all truly proud of. The unique productions and sounds we made with James have propelled us forward in our career and continue to do so. James is always committed to doing the best for each individual song and has a truly unorthodox, inspiring style of presenting them. He certainly opened our eyes to a whole new world of production that we hadn't encountered before, and he taught us a huge amount in our time at Vibey Studios for which we are eternally grateful." - Rubylux
Mike Hedges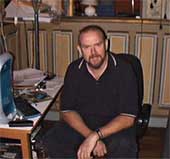 "WARNING if you want to play it safe and take no risks, be unadventurous and boring then DON'T WORK WITH THIS MAN!! - Mike Hedges
Ash Howes
"James embodies the long lost English eccentric following on from the likes of Brian Eno. Not one to take the easy route, he always finds gems on his creative journeys." - Ash Howes
Grant Ransom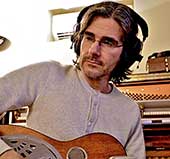 "James embodies that rare musical-pioneer spirit that is tirelessly skirting the periphery, looking between the stars, under rocks and through keyholes to see if there something magical to be found. And making the process all very natural. He utterly adores the various processes of making music and glories in being able to share and create whilst instinctively taking care not to obstruct vision. I enjoy working with James because you're often going to go somewhere you won't see many other footprints." - Grant Ransom
My Architects
"James created, essentially, another world and filled it with experimentation without distraction in his studio crammed with keyboards, instruments and other musical devices from all corners of the globe. We saw how far the arrangements could go. James had believed in us and generously invested time and money and lots of energy in making it all work. In the end we walked away with a releasable album and some wild stories to boot!" - My Architects
Jelly-Halo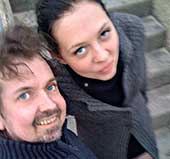 "Behind the mask of this merry fellow hides a great talent ! We were tasked with 'creating a new style, a whole genre of music'. James gave us an idea and together we managed to actually do it! James Sanger - a genius! He helped me to open my creativity, always comfortable and fun to work with him. I am happy and proud that I can stand in a row with great people who worked with James. I am sincerely glad that I have such a producer, friend and mentor!!! We love you!!! !!!" - Daria from your Rock-Band Jelly-Halo