Gear List
Recording Rigs
Rig 1



Mac Pro running Logic Pro/Pro Tools
2 x Apogee
Rosetta 800 interface
Dangerous D summing box




Rig 2



Mac Pro running Logic Pro/Pro Tools
RME Firewire
Fireface 800 interface




Rig 3



Mac Pro running Logic Pro/Pro Tools
Firewire interface
Editing rig




Rig 4



Mac 9600 running Logic Pro/Pro Tools
D 24 Digidesign protools hardware core system
888 Digidesign audio interface




Rig 5



Second Mac 9600 running Logic Pro/Pro Tools
D 24 Digidesign protools hardware core system
882 Digidesign audio interface




Rig 6



G5 running Logic Pro/Pro Tools
Traveller audio interface
Editing rig




Rig 7



Second G5 running Logic Pro/Pro Tools
Editing rig

Monitoring
Yamaha NS10M's - same set for 20 years!
Dynaudio Acoustics BM6A MKii
Studio Precision EVENTS 8's big monitors
Outboard Gear
Roland Space Echo RE 150
Roland Space Echo RE 210
Maestro Phase Shifter
Maestro Phaser
Metasonix KV-100 Assblaster Multi-effect system
Electro-Harmonix Deluxe Electric Mistress
Heil Sound The TalkBox
4 Lexicon Jamman
2 x Digitech Jamman
Digitech Stereo Jamman
2 x Boss Supershifter PS-5
Boss Harmonist PS-6
FX82 Bass Compressor
Mutron Micro V
BBE Soul Vibe
BBE Crusher
MXR Distortion +
Ibanez Auto fliter AF201
Mojo Fuzz Germanium distortion
Pearl analog Delay
Pearl Overdrive
Zoom Studio 1202
Roger Lynn Adrenalinn iii
Arion DCF Digital Chorus / Flanger
Drawmer Dual Gate DS201
Guitars
Fender Fretless Precision Bass
Teisco Lap Steel guitar
Yamaha SG
Yamaha Silent Guitar model SLG 100s
Godin Radiatar
Taylor acoustic Baby model 301
TangleWood acoustic
Keyboards
Rhodes Mki Seventy
Dulcitone Thomas Matchell and Sons
Lowrey Symphonic Holiday 4 channel
Carousel Air Keys
Glockenspiel NG11
Glockenspiel KENT
Glockenspiel Angel
Tepmeh Theramin
Synths
2 x E.M.S Putney VCS3's
EMS Sequencer 32
2 x Gleeman Pentaphonics one clear, one black
Moog Minimoog
Roland Paraphonic 505
Roland Jupiter 4
2 x Roland TB303
Roland SH101
Roland SH2000
Roland EG-101
Roland JV2080
Korg Mono/Poly
Korg MS10
Korg Preset Synth
Korg DW 6000
Korg X3
Korg Monotron
Korg Monotron Duo
Korg Monotron Delay
Korg MS2000B
Nord Lead 3
OSCar
ARP pro DGX
Pony Synth EKO
Yamaha CS10
Electro-Harmonix Mini-Synthesiser
Gakken Analog Synthesizer SX-150
Kurzweil K2000 Rack
Latronic Notron innovative midi sequencer
Microphones
Cardioid NTK Valve Microphone
2 x Rhode NT 2000
2 x Rhode NT5
Rhode NT 1
AKG C 525 S
Shure SM58
Shure C60
Shure SM86
B mike
2 x Beyerdynamic M300 TG
Peavey Cardioid Dynamic
RCF Dynamic(!) Cardioid Microphone MOD MD2000 N200
M-Audio NOVA class A FET
Golden Age Project R1 Active MK iii
Golden Age Project FC1 MK ii
Golden Age Project FC2 MK ii
Golden Age Project FC3
Golden Age Project FC4 MC
Golden Age Project FC4 ST
Golden Age Project D1
Mic Pre-amps
Phoenix Audio DRS-Q4m mkii Class A Discrete Mic-Preamp/DI/EQ
Focusrite Liquid Channel
4 x Focusrite Trackmaster Platinum
Focusrite Platinum Penta stereo compressor
Bellari Dual Tube Microphone Pre-amp
Studiospares Valve Pre-Amp
Golden Age Project Pre-73
Golden Age Project Comp-54 MK ii
Drum Machines
Roland TR909
2 x Roland TR606
Roland TR626
Korg Electribe SX
Korg Electribe S mk ii
Korg Electribe ES 1
Korg Electribe ER 1
Radel Digi-60 Digital Electronic Tabla
Radel PT 24 Taalmala Electronic Table
Electro Harmonix DRM16 Digital Rhythm Matrix
Boss DR660 Dr rhythm drum composer
Solton Programmer 24 Drum machine/Synth composer/sequencer
Samplers
4 x Ensoniq ASR 10 samplers
2 x Ensoniq EPS 16+ samplers
Kurzweil K2000 Rack sampling option
Omnichords
Suzuki Q-chord digital songcard guitar
Suzuki Omnichord System 200m
2 x Suzuki Omnichord OM27
2 x Suzuki Omnichord OM300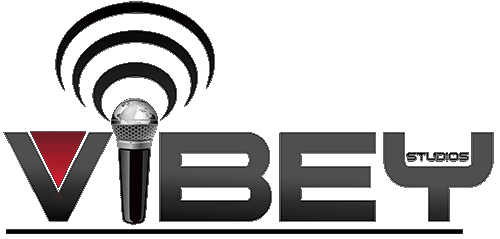 We are dedicated to providing the right assistance, environment, equipment and experience for you to do your best work.

With over 30 years as a sought-after musician and music professional, James brings magic to every recording he becomes involved with.

Get in touch and let us know about your project!